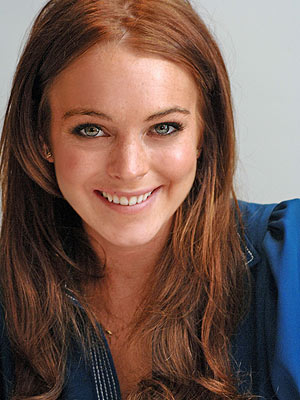 Little sister Ali Lohan grew up watching Lindsay become a huge celebrity. Now the 14 year-old star of Living Lohan (a new reality series) is ready to hit the same fame as her big sis.
"It made me want to do what she does. Just the whole vibe. Being there, being on camera, or onstage, with everybody listening to you ... it's so cool when people look up to you. I've already been asked for my autograph and it's just a really good feeling to have."
Ali Lohan: Photo Credit: Nikki Nelson/ WENNThe 'tween admires her famous sibling, and now she's ready to inspire others like Lilo does. The new TV show, like Lindsay's early hits will be a family program.
Lindsay LohanHopefully the younger Lohan can keep up a family-friendly lifestyle longer than Lilo did. The older girl's stints in rehab aren't enough to clean up her heavy-drinking, Britney-style revealing photos, and the rumours of heavy drug use.
Maybe one day Lindsay will know what it feels like to be inspired by her sister's success - but only if Ali can catch up without falling victim to Lilo's vices.
http://www.egossip.com/celebrity/ali-lohan-hoping-lindsay-lohan-style-success-11550